Customize Your Ride
With a wide variety of colors and styles available, you can choose that custom look to stand out from the norm and get noticed.
Here at Auto Obsessions we offer anything from small interior and exterior accents to full color change wraps to give you that customized look you can obsess over. Not only do vinyl wraps give you a personalized look, but they also protect your vehicle's paint work from some small rock chips, scratches, and etching from other environmental contaminants.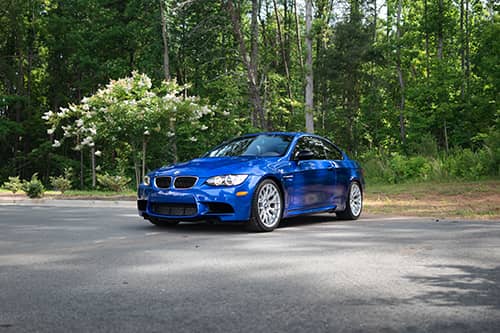 Here are some common options our customers choose:
Carbon fiber or black hood and roof wraps
Full color change wraps
Interior trim wraps
Chrome delete
Here at Auto Obsessions we promise to give you a quality customized look you can obsess over!
Ceramic Coated Vinyl Wraps Last Longer
That's right! Vinyl wraps are shown to last longer if they have been ceramic coated. Not only that, they are easier to clean and stay cleaner for a longer period.